Tibodico - The Iron Dragon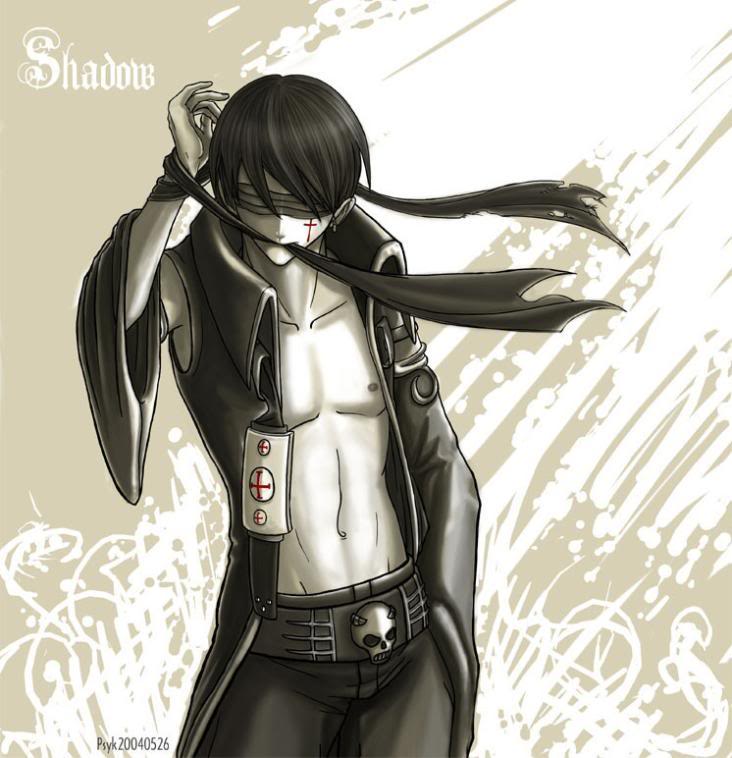 Starting History
Well, Tibodico's first five years of life was just like any other kids. He had two parents, his mother Lilith, and his father Brett. Being an only child such as himself, he was spoiled. Living a happy life. His father Brett was a mage, however, lets just say he wasn't on the good side of the council. Tibo was too young to understand, but his father was actually a dark mage, in one of those assassin guilds. He was playing the family man to keep a low profile. But on the day of his sons 5th birthday, something happened, and his two parent left, abandoning him. But still, they done right by leaving dropping him off at a mountain range. Why? Because they were hiding any evidence of them being here, and Tibo was one of them. So here he was, as a little boy, walking down the Mountain crying, completely unsure of why he was left alone. Everything striped of him. He was found the very next day by some lowlife scum sleeping against a tree. Now obviously, being the sly little craps they were, these three men didn't take to to an orphanage, or at least find him a family. No. They were hungry, they haven't eaten in days. and he was the first scrap of meat they have seen.
When he awoke the day after what was suppose to be his favorite day of the year, his birthday, Tibo found himself hanging upside down from his feet. In front of him was a large fire, still being warmed up in the chilly night. The Blood had rushed to his head, and he was panicking. Within all that squirming the men seemed to notice, and in order to stop him from escaping, he coped a bat to the side of the head. The attack was designed to knock him out, but failed. However it didn't stop the movement as his eyes flickered for a second. The three laughed at how he was desperately holding on to his conscious, however, their snickered soon came to a halt as a huge dragon landed, Its foot putting the fire out. Two of the men stared with dumb looks on their petty faces, Scared shitless. With the third one with the bat made a run for it. He got about 4 meters before the neck of the dragon snapped forwards swallowing him whole. Well, for the other two, lets just say it wasn't pretty. But Tibo had lost consciousness after the first was devoured.
Tibodico awoke the next day, this time on a pile of hay, Getting up he noticed that the lights were off. But in reality, he was actually blind, that strike with the bat had some lasting effects on the poor boy. For the remaining few years of his life, Tibo was...raised by a dragon, i know. Amazing. The dragon was caring, cared for Tibodico like a son. He fed him, Trained him, taught him, played with him, entertained him, and above all, loved him. This was the very opposite of how a dragon should act, but hey, Tibodico was his weak spot, cut it some slack, they can't be heartless cruel and scary all the time. The dragon taught him many things, but noticing his blindness, the first thing he trained the poor boy in was to see, without seeing. There were multiple ways to do this. And he taught the main three. First, All of his other senses were adapted that that of a dragons, enhanced hearing, touch, taste and smell. The second way was to sense the area, though Tib never understood that method, and hence, couldn't fully use it permanently. The Last way was completely different and was the prefered way of seeing for the boy. Feeling the Vibrations. Which is why the dragon made him the Belt. The iron receives the Vibrations, which travels through the Dragon scales and sends them to Tib accordingly. Using the Vibration that is amplified through the Iron on his belt he can feel the size of vibrations in the air and which direction they are coming from. Its no where near as good as seeing, but its enough for him to not run into a moving object. If something was to be completely still, he would never notice it was there.
It was through this dragon that Tibo learnt his dragon slayer magic. Once he could walk into a room without hitting the door with his face, the dragon began to do some really training with the boy. Ancient magic, and now, it was his to control. He could literally tuen his own body into Iron. The dragon taught him many different ways to use this technique efficiently. Everything in his life was perfect. But sadly, one day, a few years ago, the mighty Iron dragon just vanished. Tib still remembers the day before hand, the day the dragon gave Tib both the Star of Fortune Tattoo, under his left eye, it was suppose to be a good luck symbol and the Blind Fold made of his own Scales. It was to shield his eyes from Misfortune. Or so he says before he never came back. Yeah, soem great lucky things they turned out to be, but Tibo never complained, His father had done so much for him, and he will never stop appreciating that. Everything the Dragon ever gave him, or showed him, was with Tibodico for life, never will he be parted with any of it.
In order to Survive, you know, being blind and everything, Tib couldn't be alone. So, he headed for the town. Walking aimlessly for days. His original Plans were to head for Magnolia, the closest town. But he had no sense of direction, and ended up in the middle of a forest, it was in that strange place that the egg blocked his path. Tibodico walked straight into it. Then Feeling sorry for the life inside, he cared for the egg. Keeping it was and nurturing it until it finally hatched. The small cat Flying out. He didn't name it that day, he had no idea what to call it, but the name was soon to come. The cat acted as his eyes, it couldn't talk yet, but that doesn't mean it wasn't intelligent, as it sat on his head, it would tug it in one direction, using his head as a steering wheel and somehow after days of traveling, he found himself at Hargeon Town, where he met up with the Lamia Scales. His new family. What comes next is a mystery. And many of the lessons That the mighty dragon had taught him, will stay...forever. For the two years he stayed at Lamia, he had learnt so much, met so many new people and had so many new experiences. But best of all, because of how the cat was able to direct him to his new home, he named it Metsu, short for metsuki. The word of eyes.